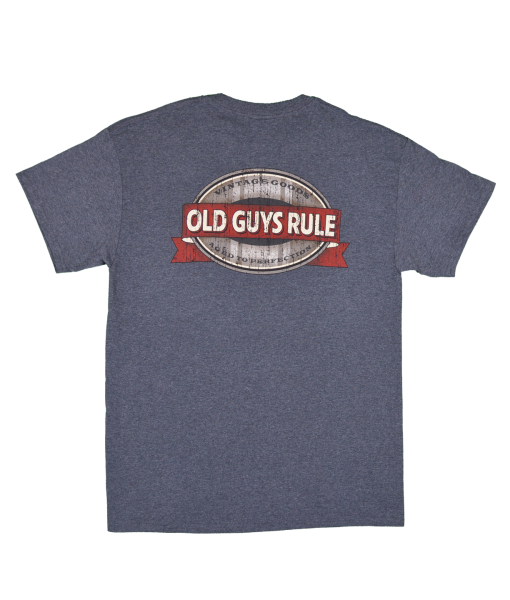 Opinion When TV renewals go stale Timpanogos, I passed by Utah's only "glacier". But if your tow hitch receiver is empty, this seems like a good way to store a spare key on your vehicle.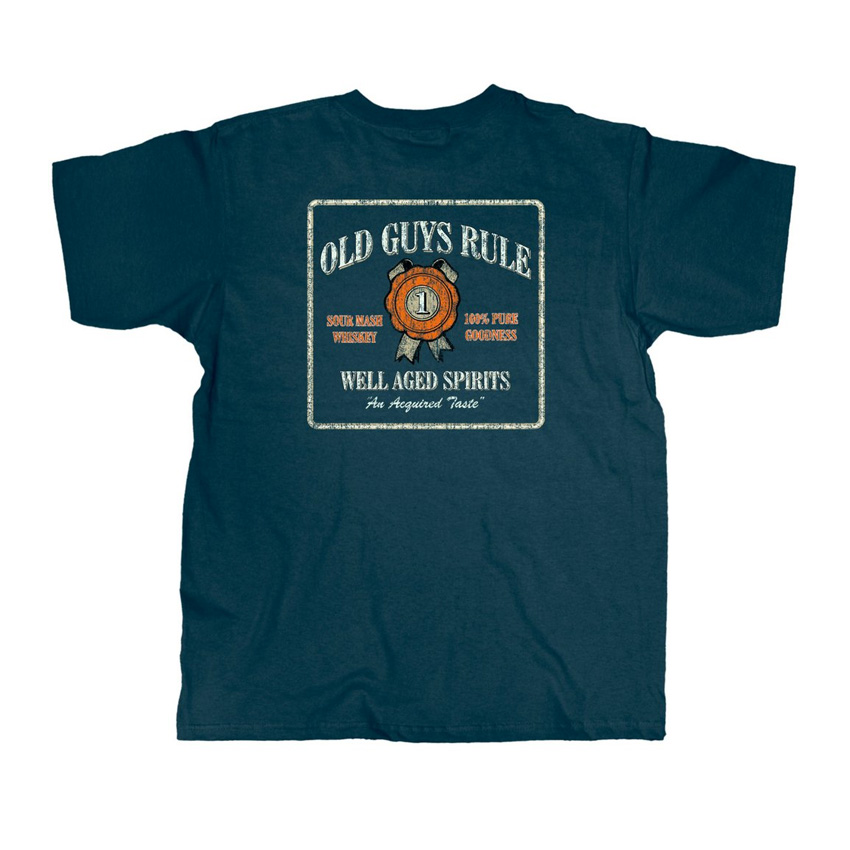 Blog Archive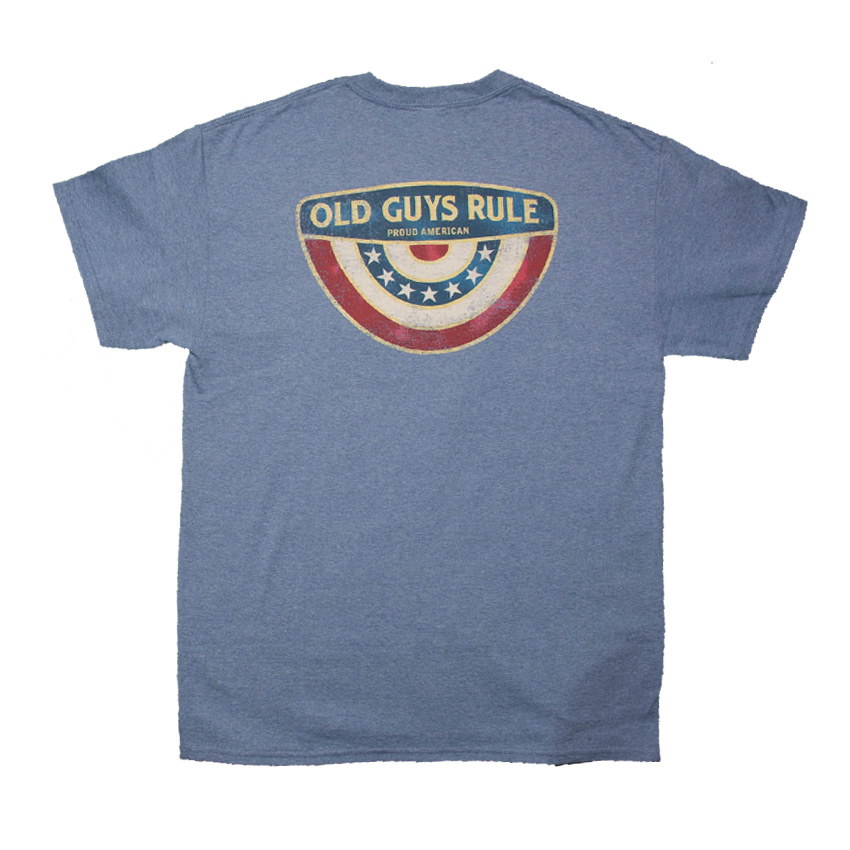 Even most workplaces are quite casual. I think more emphasis should be placed on clean, decent, practical and comfortable instead of look-at-me fashion fads. Spikey heeled boots, while beautiful, are not practical for cobblestone streets, dirt roads, or mud season.
Great bargains to be found there! Make sure to visit one in a nice part of town. The stuff really is higher quality, and less likely to have been worn much. There are wonderful tips. Our biggest frustration with the way clothing manufacturing has changed is how even the expensive clothes now are made so cheaply. Are there any resources you used when you started making more of your clothes?
When I was a kid we would wear the same outfit to school every other day for the week, then wash. It is tough with a cat in the house though. Maybe I should make her a hairless cat. Hairless cats are cute! My husband wears jeans to work, and generally he buys two pairs a year at Christmas, using a gift card , and they last a year before they get holes in the knees.
I also hope you post about frugally deciding on daycare if you plan to go back to work. I love reading about how you frugalize everything!
Great decision if you can manage it and if your daycare will bag them for you to wash at home. We wash jeans separately in cold water with one cup of vinegar at the beginning of the cycle. You can also throw in another cup of vinegar in the rinse cycle, but I found this made them retain a slight vinegar smell. Thanks for the tip! Wash your shoes too! No machine drying, though…they shrink too much. Next time you are ready to ditch a pair because the look too rough and dirty just give it a try.
A bit of fabric softener does wonders for leather. I have a pair of orange Old Navy flats from Goodwill that have been through my washing machine several times now, and they always come out looking like new.
Though I have to admit that I go through shoes like crazy! I walk and hike! I frequent the Goodwill in the nicest part of town and WOW have I found some fancy, high-quality stuff there. I love all your frugal clothes tips! Unfortunately that was mostly because I finally realized how much I actually had, like 10 pairs of jeans.
At least we can wear jeans to work! Great ideas to incorporate in the frugal lifestyle. I often get more than 2 wears out of my work clothes.
Sometimes I wear a lightweight camisole under shirts to keep it off the skin, and always slips with dresses. Hang it inside out on a hanger as soon as you get home to let it breath. Of course if you were sweaty or it stinks, wash it! I have successfully washed many dry clean items in the washer! On delicate or handwash the one that has pauses between several agitations. Use a mesh laundry bag for dedicates, go one step up for water bin level, cold water and inside out.
I even wash my wool merino sweaters and silk blouses in the wash key is not lots of agitation and not many items in the wash. I will sewn buttons or iron patches or hand stitch holes, but I have not yet learned my sewing machine yet. MIL scored it for free, but I have no time to learn it at the moment. So every couple of years I redye them! Everyone thinks I bought new ones.
I reuse the dye bath as well I dye in the tub, not in the washer , and I toss into the second round any plain tank tops or T-shirts that are fading.
It refreshes the black in those too. You must have some impressively durable jeans. I tend to wear holes in mine after years of regular usage. Frugal already is adept at some part of the sewing machine. I did buy those. I made all my maternity clothes, too. Baby clothes were fun to make. Saves a lot and your baby can look better than Princess Charlotte. Those are my two cents for today. I find it a lot of fun! When I lived in an apartment with steam radiators, I used to hand wash all my undies in dish liquid in the bath room sink or as I showered double use of same water!
I also dried my bras and such by clothes pinning them to my fan and letting them blow dry! The only stuff I did via machine was the bug stuff such as towels and sheets. I have been known to dry clothes when I travel by setting them on the dashboards and letting the sun do the work.
The vent windows in old-fashioned American cars used to be great to hang a swimsuit to dry on the way home from the beach! I loathe malls and most retail stores and am not even real fond of online stores. But I do adore a good thrift shop! Proud of my skinflint daughter. When her dad was a teacher and we were saving all of my income for a house, he wore dress shirts and a tie everyday.
When the collars became freyed I turned them around. Lots of sewing but shirts lasted longer. I still darn holes on his socks. Everything I hang up to dry goes into the dryer for about 1 minute to remove wrinkles first. Soap or candle wax on zippers after washing improves their glide.
Kohls is my friend…since I have their charge card paid off every month when used they send me coupons regularly — 15, 25, 30 per cent off. You know 30 when 30 — I like to shop there I do enjoy clothes and have gone even a week to two without going into a thrift store! I found a crib in the garbage once and found that the side of a crib, turned on its side and leaned up against a wall, works great as a drying rack.
It saved me many quarters when I lived in an apartment, and it was free! I second Grammy Frugalwoods on the usefulness of learning to turn collars and cuffs! Greatly extends the life of shirts. And here is a shout-out for patching holes in clothes, or in my case, stains. I have a favorite knit top that I managed to stain with mustard, right on the chest. I cut out a patch in the shape of a heart and did a little fancy stitching around it.
I work at home and wearing grubbies all the time made me feel depressed and unmotivated. So now I have a collection of casual, at home clothing — a few simple outfits I wear every day, but that make me feel neat and semi-professional. I save the grubbies for painting and messy jobs. I save time, money on utility bills, and it really extends the life of the clothes!
Same with hanging clothes to dry. It really makes a difference! I also try and dress nicely at home. It just makes me feel better and more productive. Of all of the people in the world, I want to impress my husband the most, so it makes sense to dress nicely at home. He used to but stopped when I pointed out that I really hate his cargo shorts so if he wants to get rid of those, I will get rid of something he hates.
But I do change into work clothes if I am going to do potentially clothes-ruining work. I also wear aprons when I cook or do dishes. Cooking and cleaning can really ruin some clothes. I wear an apron, too — I have moments of sheer and utter clutziness, so an apron is a must. I still have the blouse I wore to the Jimi Hendrix concert at the Boston Gahden in , some peasant blouses from that era and landlubber jeans including a fringe belt.
Unfortunately, we were laughed at by my mother in law but my mom saw it and jumped at the idea to install one in her basement.
We tend to wear comfortable but not appropriate for going out clothes around the house too. Indoor drying lines are a revelation. We used to use racks at a previous house, but these lines are way more efficient! I am lucky to have a large utility porch inherited my grandparents 70 year old farmhouse and have always hung my better clothes up to dry with an old school box fan blowing on them to speed up drying… Well, my dryer died this year and is not repairable … I came up with a fantastic idea!!
Talk about drying, even my towels dry quickly and are not stiff …. This may sound crazy but I just cannot make myself go out and purchase a dryer just yet … Especially with only myself and 10 year old son here. Keeping up with laundry has been a breeze! Saved me from buying replacement sleepers and they looked great. I used to buy things for them at the school sponsored thrift shop and they were never the wiser. Great place for boots, ski pants and some sporting equipment.
I like supporting our schools and I love to save money times 2. Another thing worth mentioning is using vinegar as your fabric softener and baking soda as a deodorizer. The baking soda works great on our smelly towels and washrags. Both items are so economical and eco friendly, too. Most of my clothes die from stains.
I will have to try that! I have really noticed that clothing quality has declined in the recent past- I think since the price of cotton went up a few years ago. I have some lovely cotton knits that are only now looking worn 10 years in, while others that are only a couple years old are so thin and pill-y I can no longer wear them to work.
I tried to switch to soap for a year and felt like it just wore out my clothes. And I still feel like I can tell the difference when my darks are washed with lights — even in cold. We use the Kirkland brand laundry detergent from costco in the scentless formula. We use a drying rack in our apartment and then I also hang clothes all over the house on door knobs, chairs, towel racks, etc… It works great! Like everything else in my life, I prefer simple over complicated and time consuming!
By carefully buying thrift clothing you can afford to wear better things around the house and never get caught looking like a homeless person. Unfortunately it was stolen before I got to wear it. But, damn, I felt good about owning it. I also have a sewing machine so I can hem, repair and alter things as I need to. I have only a few items that just look better when ironed but they are not for every day wear so it is very infrequent. With the mending tip, I would add mend early, as soon as you see the smallest hole!
A stitch in time.. I ruthlessly culled all my ill fitting, ugly stained clothes. I deserve to look and feel good within myself! I agree on saving good clothes for best, but a great set of threads for home is the bomb! Loved the post and the tips thank you! Red plaid bottoms, red cotton tops. I washed them all together before the first time we wore them in warm water, let them sit a while in the cycle, dried them….
The shirts lent their red to everything — the sheets, the furniture. Our son mixed his shirt in with other wash, everything turned pink. The red shirts had to go. We still have the bottoms, LOL. What a bizarre thing too!
Definitely makes for a good story though: And, I love that you kept the bottoms! Makes a big difference! I gave the freeze-your-jeans experiment a go once. The hubs was not expecting to find that in the freezer on a late-night ice cream hunt. In terms of laundry disasters, my husband kindly and unbeknownst to me did my laundry once last winter. After drying my wool sweater, I wound up with one sleeve that was above my elbow and one that was still nearly regular length.
Not even sure how he managed that one! Thanks for sharing your tips. In high school I saved up money to buy lovely light blue jeans that were the style in the early 90s.
I had put them in the wash my father did. He threw his brand new red sweatshirt in you can see where this is going and my jeans were pink! I wanted to cry. Fortunately, after an immediate rewash the colour came out. I wash my work clothes more often as I work with kids, who you will soon discover are very, very, germ-y.
I have found since I started doing this, I get sick less often. I will buy when I need to replace things. Oh no, your poor jeans! Glad to hear you were able to remedy the situation. Way to go, my frugal friend! Always a fun read Mr. He measured, folded and clipped the binder clips at the bottom of the curtain.
The career that pays for your attire, Lol When those T-shirts get too worn they are turned into paint smocks or rags. I love that approach of looking around the house and figuring out how to make do!
A classic frugal weirdo strategy for sure. Nicely done on the curtains: Cedar to prevent months? Have you invented a stasis machine? An opportunity for romantic violence…. Cold water washes can be iffy in winter. Horizontal washers save on water, but cost more. My mother used to get free pairs when I ran thru them, years ago…. You can get clothes lines with suckers to hang in the bathroom. I think they keep baby dryer, and they wash better and dry faster. After baby grows, they make great lint-free cleaning cloths for windows, shoes, etc.
No ironing, yet everything looks freshly ironed. Less damaging to clothing fiber. There is no down side. It would be one of my house burning must save items…. I own an iron it was free from a friend!
One day, I had the idea to apply it to my silk scarf; and it worked amazingly well! I use it times a ear to freshen up my black work pants, sweaters, etc that are starting to fade a little. It makes a huge difference. Coming from an environment where you drive everywhere I have never waljed through shoes. And because I had a car I pretty much kept all my shoes in my car.
Since moving up here I have walked through countless pairs of shoes. Does anyone have any pro tips for extending the life of shoes? Ahh yes, the plight of the frequent walker. Since we walk and hike a ton, our shoes wear out pretty quickly as well.
Amazon sometimes has great prices on shoes too. FW in particular wears his shoes right through the soles. I need a post on shoe recommendations — probably the anti-frugal weirdo post. Even my Clarks flats wear out quickly. Outside of super delicate fabrics, so long as you have a front loading washer, you can wash practically anything on gentle. Agitators in top loading washers can destroy fabrics so go at your own risk if you have a top-loading washer.
We just experimented with dyeing old clothes for the first time in order to save a few bucks. A great experiment to be sure! I think my best tip is to wear undershirts. Might be worth a try for yours.
If you have lots of tops certain colour blues, greens, browns? Use shade as close as you can but if you have to err, chose a bit darker shade. I bought 8 markers a decade ago and I still have 6 of them. Keep them away from children.
I know to do it with some things like dark wash jeans, but I should really make a point to do it for everything. And good point by one of your commentors about the zippers. Good call on the bamboo pole-as-drying rack!
Just dropping by to say How much I love your blog! Frugality has always been a part of me so I can totally relate to all this although I must admit I still have a lot of work to do.
Im definitely sharing your blog to my folks here in the Philippines! So often I find something great at the thrift store that simply needs some minor mending or a button replaced. It seems that people donate it rather than do those chores — all the better for those of us who can sew on a button or stitch up a seam. Something you touched on in mentioning your year-old stretchy dress—it helps to stay the same size.
Good point on staying the same size—that has definitely helped! This post reminded me of my mom so many times. She keeps telling repeating the same pointers mentioned by you on how to take care of your clothes. But looks like lot of people follow this and are benefited.
All thanks to her that I still have years clothes in great condition that I never feel letting them go! I am also slowly learning these tricks and techniques. I have a very similar take on clothes now. What a funny coincidence — I think that you bought that v-neck dress with the black sheer overlay from me, when my boyfriend and I were moving from Cambridge!
I definitely bought that black dress and an orange and gold puffed sleeve dress from a yard sale near Inman Sq. Thanks for selling those dresses—I love them: Use thrift clothes or worn out clothes to make new clothes.
I unraveled it and knit it into the coziest most luxurious mittens you could ever dream of. I totally agree with the poorer quality of clothing after or so.
The thing is, in I packed 5 old and worn out tops, some all the way from the 90s. I rediscovered them this spring, and was very surprised when the old tops not only were pretty similar to my new ones, but actually looked better better quality. I took the new back to the store and decided to stop buying clothes for now.
Put the wrinkly tablecloth on the table and spray mist with water, assemble family members around table and stretch tablecloth. This has so far worked exceptionally well, they smell fresh and the wrinkles disappear. My husband is terrible at buying new clothes definitely have to invest in some sturdy underwear like you suggest. They got up-cycled into some fun projects for the kids, but in the meantime, I went from two rotating pairs of jeans my ONLY pants I have to wear outside as all other pants are indoor holey sweats or pjs to ONE.
I tried them all on, kept two that I loved the best, and re-posted the other 3. Crisis averted, no money spent ok well maybe on the bit of gas to drive around town , and I now even have a spare pair for the rotation and to avoid the one pair fiasco.
Nothing against the current rage of goat yoga. I grew up on a farm and love goats. But when it comes to spending time with goats, I'll take hiking with mountain goats. LIke recently, with this cool guy near Crow Pass When Things Are Just Not Making Sense Everyone experiences situations in their life when you question if what you are witnessing makes sense.
I can remember a few instances. Like during the dot com boom when tech stocks skyrocketed. Bad feeling about that. But before I go on with that memory, some background …. A long, long time ago I went to Dartmouth College. It was in the days before the Internet. Baker Library was and still is huge.
Many floors, with endless nooks and crannies, all crammed and stacked with books. Yeah, I probably should have spent more time reading stuff I was supposed to read for my courses rather than stuff that interested me. Then maybe my GPA would have been a lot higher.
Or more specifically, the odd people that seemed to live there sometimes spooked you. Later you would realize this person was always there. This person seemed to live there. Perhaps these such library denizens were brilliant.
But they had a creepy aura to them. Hunched shoulders, sunken chest, no musculature, gaunt face, unflinching eyes staring at the book. I referred to them as the Baker Library trolls. Ok, back to ski racing in Switzerland. So there I was, racing Junior Worlds. It was pouring rain. And I was skiing on a narrow trail through the woods.
There was hardly any snow, mostly wet silver fir needles on top of dirt and ice. I was pushing as hard as I could, but I could hear someone catching me. When the skier was beside me I took a quick look at him. I then did a double take. It was a Baker Library troll in an East German ski suit! I could have sworn I had seen this kid in Baker Library. Everything was the same.
Hunched shoulders, sunken chest, no musculature, same gaunt face, unflinching eyes staring forward. Same creepy, Tolkienesque, other-world aura.
Things were not making sense. How could this be I wondered. How could I be passed by such a non-athletic looking person? How could my ass be getting kicked by a Baker Library troll? That was a memorable time when I was hit with a feeling that things were not making sense. But I didn't know why.
And these were indeed magical vitamins. Because they could make anyone fast. Why, they could even make a Baker Library troll ski really, really fast. I had filed away this Baker Library, East German troll ski racing memory for many decades. But then the other day it resurfaced. I was climbing up a long hill on the Anchorage Hillside single track trails. Eventually I noticed that two bikers were catching up to me. This is no big deal to me. So I pulled over to let the two bikers pass me.
The East German Baker Library troll feeling. Heck, one had a bit of a gut. And they were passing me? What is going on, I wondered. Do I have heart issues? I jumped in behind them and hammered. But they pulled away. I was down on myself.
Then near the top of the hill I ran into my friend Dante. Dante then said a few words that changed everything. They were riding ebikes! That certainly changed everything. Now it all made sense. My feelings of self-doubt vanished. And I said to Dante: I was wondering what the hell was going on! The point here is not to rank on ebikes. I have no problem with ebikes. And if people like riding ebikes … hey, good for them. Like the feeling I got in the 70s while racing the East German kid. The feeling that something is just not right in athletics.
It was interesting that I got to experience that feeling again. And like my experience long ago, it was due to the witnessing of athletic abilities being artificially augmented. Tricked by a damn ebike attack! Gotta laugh about that! If a bike passes you and it has a bulge on the seat or down tube, it's one of the new kids in town. A battery power-assist ebike. I realized that recently, when I found an artillery shell while beach running.
It was 15 inches long, and hollow inside except for the heavy tip. I assume it had been bashed against rocks for years? So if that didn't make it blow I figured picking it up wouldn't set it off. Lots of treasures on our beaches. I bought a SkiErg a few years ago and my old roller board had been sitting idle. It looked like East's roller boards were pretty beat, so hopefully they will get good use out of this roller board. My general philosophy with xc ski gear is use it until it is used up.
And if you stop using it before it's used up, give it away. I've gone through many of pairs of skis in my life. But I don't think I've sold any skis since the s. Even if they are not race-worthy skis, high school skiers can use them as rock skis so they save wear and tear on their good skis. So if you have dated racing gear sitting around, consider passing it on to a high school ski coach.
He or she can get it to those that need it the most. A better option than Play It Again stores, in my opinion. Then after skate skiing for a while, the bump would go away. But then a year or so ago I did a long ski Some Internet research made me realize that I had a ganglion cyst on my thumb. A ganglion cyst is a glob of mucous under your skin that is most likely caused from joint irritation.
Joint irritation can be due to previous trauma or micro bone spurs from overuse or old age but of course the old age reason can't possibly be the situation in my case Apparently my thumb joint was being more irritated when I was classic skiing than when I was skate skiing. The cyst I had was not painful, though it did limit range of thumb motion a bit.
And it looked disgusting as hell and was continually getting bigger. A doctor I trusted said the only long term solution was surgery.
Yeah, you could drain it. But the irritation in the joint would make it come back. Surgery removes the cyst and its stalk and cleans off the micro bone spurs in your joint that cause the cyst. It's only a 45 minute outpatient surgery. But you know it is the real deal when they tell you to put on a hospital gown and hair net and they roll you into an OR. Then there is the localized "Bier Block" anesthesia procedure from your elbow down.
So if you feel a soft and painless bump on a well-used joint of yours thumb, finger, knee, ankle, toe But then again, it might not be I had never heard of ganglion cysts a couple of years ago.
Now I sure know what they are. Here is some good medical information about ganglion cysts. Ganglion cyst, gross but painless. A ganglion or mucous cyst is often associated with joint damage and micro bone spurs.
On Facebook a year or so ago, fellow backcountry xc skier Sean Grady mentioned stopping at the Pinnacle Mountain Lodge near Chickaloon and feeding the lamas and alpackas. My wife and I recently followed Sean's lead. This is something anyone can stop here and do. Just go inside and buy a 50 cent bag of feed from the nice lady that runs owns the lodge.
And then go to the pens and hand-feed the wooly beasts. I've been around lots of animals in my life, but never lamas and alpackas. It was fun to visit with these characters. So if you want to take a break while driving the Glenn An old Pinnacle Mountain Lodge memory: Back in the 90's Bill Spencer and I were heading off on a 3 day climbing trip in the Talkeena Mountains in this area. So I went inside the Pinnacle Mountain Lodge to ask if we could park there from there we would be mountain biking north on the Permanente Trail.
When you enter the lodge, there are public washing machines and dryers in a room to the right. Clothes dryers were running when I entered, but I noticed a low buzzing sound that seemed out of place. I couldn't figure out where the sound was coming from.
But it sounded eerily familiar. The lodge owner at the time said it was okay for us to park there for a few days. So I started to head back out the door. But again, I heard this strangely familiar buzzing sound.
What the heck is that sound I wondered? Then I looked down. Behind a big pile of clothes was a little kid with curly black hair. And he had an electric guitar plugged into a small practice amp and was playing away. That's where the distorted, buzzing sound was coming from. The kid looked like a miniature Slash. The kid was pretty damn good! Especially considering that the guitar was about as tall as he was. Nome, Alaska's most famous cross country skier passed away recently.
Jano was an avid cross country skier that promoted the sport in Nome for many years. And he was a very hardcore athlete too. He did the first Nome to Anchorage solo ski of the Iditarod Trail in the mid 's. It's doubtful any other Alaskan skier can claim a life as unique as Jano's. Born in Slovakia in the days of communism, he became a professional soccer player.
In during a tournament in Vienna, Austria, he snuck away from his handlers and fled for freedom. He made it to the US and on to California where he got involved in gold mining. That led him to Nome, Alaska where he became a successful gold miner.
He worked for commercial dredging operations, but more so as a one man show While in Nome he skied the Iditarod Trail, coached soccer and skiing and made jewelry from the gold nuggets he found.
And speaking of gold nuggets, in Jano found a humungous gold nugget In later years, after Nome got overrun with reality show gold miners, Jano left Nome and bought a farm in Nicaragua and moved there.
I read his name on the wall of a Norton Sound shelter cabin. When we skied into Nome, Jano was there to greet us. I instantly liked the guy. From then on, I would cross paths with Jano off and on through the years. Usually at the Anvil Mountain running race on the 4th of July in Nome. Jano once told me that he found his huge gold nugget by using brass divining rods. No matter how he found it, I just think it's cool that such a monster gold nugget was found by a cross country skier.
And especially, by a very unique, one of a kind cross country skier from Nome, Alaska. Jan's obituary in the Nome Nugget. Jano in and a picture of the 40 ounce gold nugget he found. I like that he was wearing a "Koch XC" Sporthill cross country skiing jacket for the gold nugget photo. End Of Season Wax Recycling Spring skiing is winding down, so I took the time to recycle my wax scrapings for the year. The above picture shows Swix purple and red CH wax scrapings mixed together that were re-melted.
Some of this wax is 3 rd and 4 th generation recycled wax. I do this because if I can keep recycling and using the ski wax, it keeps it out of our local landfills. Producing petroleum-based products and then sending 90 percent of it like wax scrapings to the local landfill, like most skiers do, is not good.
Here's how to recycle ski wax scrapings. A great parody of cross country ski racing YouTube video. This web site is now 20 years old. Like peak bagging, which is climbing mountains you have never climbed before, trail bagging is skiing trails you have never skied before. And crust bagging is crust skiing at locations that you have never crust skied before..
Those that wander are not lost. So this web site is pretty much what I do. But it is wandering with a goal. The goal being never to wander in the same place more than once. The goal with this web site has been to always post new trips, and seldom repeat trips. This web site now shows 15 years of seeking out and cross country skiing new places in Alaska.
So, I guess you could call this "cross country skiing counter-culture", as most cross country skiers seem to pride themselves in how many times they have done the same race or event. How did I get here? See this web site's " About " page. Will this web site continue? But likely not for another 15 years. But then again, who knows. Changes should be coming next year. Likely a new theme on this web site will emerge: Wander as much as you can.
If the weather is good today, then get out and wander to someplace new. If the weather is crappy, then maybe take a couple of hours and walk through the 15 years of trip reports, and read the blog pages, on this web site.
You will likely get ideas about new places you need to wander to. And you will certainly learn that you can have a whole lot of fun and adventure in life doing your own thing, on skinny skis.
Pedal skating is an obscure cross country skiing technique. It's the V1 or V2 technique performed on a crowned surface. On a crowned surface, like an old, melted and raised snowmobile track or the crest of a crusted wind drift see picture above , your skis move forward, and gradually downward at the same time while you skate. The downward movement of your ski allows gravity to give your kick phase a boost. When you get the timing right with this technique, you get the feeling of pedaling while you skate.
I remember once pedal skating across Portage Lake with Bill Spencer on an old melted and raised snowmobile track 20 years ago there were snowmobiles that came over from Whittier to Portage Lake now and then. Bill commented that the way to set cross country ski speed records would be to do it on a crowned, crust snow track.
I'd have to agree with Bill. When you get the right conditions for pedal skating, it's impressive how much faster than your norm you can go. When conditions are wind-blow crust like that shown in the picture above, you make better time if you link up crusted wind drifts and pedal skate them. And it's fun to do this because you don't often get the chance to use this skiing technique.
It's a combination saw horse and vise. I really like it and use it a lot. It's easy to position it when working on projects and it can hold just about anything. I got the "sheetmaster" version which can hold 4 by 8 foot sheets of plywood. The JawHorse can also be used as a ski waxing bench. If you have taken down your bench-mounted ski waxing form for the winter, and you want to wax your skis for crust skiing, just clamp the form into the JawHorse and you are quickly back in business again.
This setup is not something you would want to use for World Cup ski waxing. But it's a portable and stable platform for those late season waxing needs. Recent trip turned 'trail research' in the Talkeetna Mountains. The trip reports I post on this web site follow a basic theme. They are new ski trips for me, to places I have never skied before. And trips that are done light, fast and usually in one day. Terms I use for the ski trips I do are: Both are the eccentric cousins of peak bagging, my summer pursuit.
Pretty much I only post successful trail and crust bagging ski trips on this web site. But failures, ski trips that did not work out as planned, are a big part of trail bagging and crust bagging. So, not posted on this web site are the many, many failed ski trips I have attempted. Failures can be due to unanticipated snow or weather conditions, route choice mistakes, underestimation of time needed and gear failures to name a few reasons.
But to step back and look at the big picture You were trying to go someplace new and go someplace where you had never skied to before. You got a lot of exercise and saw lots of new country. And you ended up with a long list of Alaskan ski adventures yet to do. And then there is the even bigger picture of the trail and crust bagging big picture: When you turn your back to the crowds and go do your own thing And there's certainly no failure in that. I got a couple of questions as to who took the picture.
Well, I was alone, so it was me. That made me realize that some people don't know the easy way to take action self-photos of yourself. So here is how I do it A smartphone will work if you have a tripod adapter for your phone.
My favorite tripods are the small flexible tripods see picture below. With these you can put your camera on the tripod, stick the tripod behind your pack belt and then bend the legs so your camera and tripod are securely attached to your belt. That way, you can ski, not worry about your camera and it is ready to be grabbed and set on the snow.
Use the highest resolution video your camera will support. Then ski up to the camera and stop the video. Use the pause button to freeze the video at a point where you want to capture a photo.
You now have a cool picture that you easily took of yourself. And there was no trying to time your skiing with a camera countdown timer.
Now go try this yourself! A Fact of Life Cross country skiers will never be as cool as snowmobilers. This time of year when you are out skiing or snowmobiling you see all sorts of stuff being towed behind snowmobiles. Recently I came across this Honda Civic which was being dragged from Point Mackenzie to the Beluga Road system, a distances of about 40 miles. It had been left on a channel that goes through Bell Island when the folks hauling it encountered snow that was too wet and sticky.
The guys moving this car know what they are doing. Best to come back for it when the temps drop and the trail gets firm and fast. An interesting to me at least fact. The plastic that this car is being skidded on is worth about as much as the car itself. Now That's Some Tasty Willow! I've noticed this for years, but finally got around to taking a picture of it. In the picture above there is a growth of mature willow to the left, and new willow to the right. Note that moose have ravaged the new shoots that grow off the old-growth willow.
But they have not touched the new-growth willow on the right. Maybe because new shoots off old willows taste better than willow in other stages of growth.
If I had the same taste buds a moose has I could answer this question. But that's not the case Repurposing One-Upmanship I like to take unused stuff and repurpose it. For instance, I've used old dog packs as snowmobile saddle bags and recently I made a sled hitch snow-deflector out of the front panel of the furnace we replaced in our house see below pictures.
A cabin neighbor showed me a MacBag he was using as a snowmobile tunnel bag. This bag was originally designed to haul the revolutionary original Apple Macintosh computers back in the mid s.
Fits nice on a snowmobile tunnel. And detaches and carries well. Wow, that really ups the bar. Not sure how I'm going to top that! Dog pack becomes snowmobile saddle bag. Front panel of furnace becomes sled hitch snow deflector. Original 's Macintosh computer "MacBag" being used as snowmobile tunnel bag. But no one yells at you if it is your trail.
Now I have developed phone apps to assist in both parts of of such a perfect day. Last year I developed an iPhone app called AvyPal , which helps you steer clear of avalanche-prone slopes. Both sides of the perfect day are now covered by handy apps developed by a skier. When skiing, I hope my butt is not big. But when fishing, I hope I sometimes do have a big 'but!! Delay of the Grass-Masher Storms It seems like back in the 80's and 90's that winter would start out somewhat predictably.
A late October storm would bring a foot or two of heavy wet snow. This snow would mash down grass, weeds and alders. With this vegetation covered, lots of terrain would open up for winter travel. This winter start-up scenario has definitely not been the case recently.
The grass that was usually mashed down by snow in late October or early November often remains standing until mid-February. The light snowfall that we receive does not flatten the grasses, much less cover alders or big weeds like cow's parsnip.
As a result, backcountry travel through this uncovered vegetation is slow, and not a whole lot of fun. Grasses still not mashed down by snowfall.
Grasses finally covered by snow. In summer alpine skiers can grass ski at certain ski areas. In winter Nordic skiers can grass ski in Alaska until mid February. This section of trail is part of the Tour of Anchorage Trail, and it is groomed for skiing in the winter.
Apparently there is a rule against smoking on the Alaska Native Medical Center campus. So what do smokers do? They walk off medical center property and smoke on the adjacent bike and ski trail. This has been going on for a long time. It's disgusting because people that are trying to improve their health by exercising on the bike trail don't need to pass through a gauntlet of people trying to ruin their health by smoking. And it's ironic because this bike trail borders APU property, home of a much feted cross country ski racing team.
The irony is that if you ski on APU-area trails you have to deal with breathing second hand cigarette and marijuana smoke. Not what you expect for the home of world class skiers. So if I am griping about this, do I have a constructive suggestion. If the government can spend 's of millions of dollars of public money on a Native Medical Center, then they can find money for on-campus smoking rooms.
And in the rooms they should have video monitors continuously showing interviews with smokers that are dying from lung cancer. Have anti-smoking posers on the walls. And maybe a jar or two of pickled, cancer-ridden lungs from people that died from smoking-induced lung disease. Make Natives realize that their smoking habit will kill them. And keep these people off the bike trail so they aren't imposing their disgusting addiction on Alaskans that are trying to be healthy.
And welcome to our smokers' lounge on the neighboring public bike and ski trail. Classic ski tracks are for smoke breaks and throwing cigarette butts into. Ski Bowl A fun thing I like to do is go for skis through wooded areas near our cabin.
Especially areas I've never been to before. You never know what you are going to find. While skiing, I keep my eye out for the perfect burl. Haven't found it yet.
But recently I finished a bowl from a nice birch burl that I found while skiing the hinterlands. If you want to learn how to make carved birch bowls, Tom Corr of Soldotna often gives a free hour-long bowl making clinic at the Alaska Sportsmen's Show in Anchorage each spring.
I learned a lot of good stuff from Tom about making burl bowls and doing it safely. Grinders with cutting wheels are involved, so safety is very important. Cool "waves" on this burl. Finished with beeswax so it's food safe. So I take it outside. Extensive information on the SkateCoach app can be found here. Example SkateCoach phone app screen captures Better Late Than Never. And Witnessing Unforeseen Change. Cold temperatures and a little snow finally arrived near Anchorage.
The further north or west you go from Anchorage, the more snow there is. But as the above photo shows, there is still a lot of open water that has not frozen up yet.
In the above photo you can see condensation, where the relatively warm mid to low 30's degree F open water of the Big Susitna River meets air that is 5 below zero F. This mist sends a clear message: So time to be careful and let cold temps make travel safer. When I was younger I would read about Alaskan communities that are no longer.
Names of these places are still on maps of Alaska, but now no one lives there full-time, or at all these days. People left these settlements because of falling gold, mineral, timber or fur prices. Or because technology made salteries and remote fish processing plants uneconomical. Or because railroads and roads made port settlements unnecessary. I always found this Alaskan history of human outposts interesting. But I never thought I would witness the demise and exodus of such a community.
But, to a certain extent I have now witnessed this. In the 90's, Alexander Creek was a bubbling community. Several lodges created jobs for people. Old-timers were homesteading there still. But then salmon fishing was shut down due to pike infestation. The lodges, that profited from sports fishermen support, went belly up and are now rotting away from neglect.
People that worked at the lodges left. The old-timers have mostly died off or left. Remote living off the grid is no longer hip or economically feasible with younger Alaskans. And older property owners often do the snowbird thing and are gone a lot of the year.
So a community that was vibrant year-round in the 90's, now has no full-time residents. I was remembering the buzz of activity 25 years ago at Alexander Creek, as I recently traveled on snowmobile out there with 3 part-time residents of the area.
They said we were the only people out there. When we got to a trail junction in the woods near Alexander Creek we stopped, said goodbye and went our separate ways to our cabins. A different world now. Gotta say, I like it out there way better now than in the 90's.
But I never imagined this place would go backwards in time. And become yet another name of a place on the map of Alaska where no one lives full-time. A cross country skier welded up a snowmobile freight sled!? I don't believe that! I tested out the Susitna Valley style freight hauling sled I recently welded up in my garage see post below. I did a 25 mile trip with lbs of 16 foot 2x8s to test it out.
Worked great and was easy to pull. It was fun making this, and I am glad the first trip didn't end up with a pile of metal wreckage out in the middle of nowhere! This is a skiing picture. Note ski bag attached to snowmobile. More proof that xc skiers can weld. I knew Dan and was friends with him back in his UAA ski racing days.
I was 10 years older than Dan and had some epic ski racing battles with him. Dan worked at a sports store named Gary Kings in the 80's and got sponsored through them by Kastle skis. Back then I won the first Tour of Anchorage. But Dan showed up with his Kastles for the 2nd Tour of Anchorage. We put the hurt on each other and Dan did me in. Dan won and I was 2nd. Super-nice roller skiing on perfect pavement.
I remember Dan had some roller skiing rules: Never roller ski before July 4th run instead. And never double pole on the Coastal Trail bridges roller ski ferrule tips would get stuck in the wood and rip out.
I still think of and follow that rule of Dan's. I also did a lot of early season skiing above Glenn Alps on the north side of Flattop with Dan. Back before GCI graded the Powerline Pass trail to run fiber optic cable and made it smoother, we had a secret early season ski track up on old jeep tracks in the tundra.
Dan worked as a delivery truck driver over the years. I remember several times walking sidewalks of downtown Anchorage and a passing truck driver would bellow at me: I'd look up and see Dan Fleener with a big grin on his face. A character, he would always make me chuckle. I don't know the story of what got Dan to where it all ended. And I don't need to know. My memories of Dan are all good ones. On September 19, it was reported in the Anchorage Daily News that the National Weather Service was predicting this winter to be a "cooler than normal" Alaskan winter, thanks to a La Nina event.
This is very sad news. Owners Mabel and Russ Wimmer are super nice people. I've stayed at their place a number of times and have gotten to know them. Tragically their pets perished in this fire. Lost in the fire were their two huge English mastiffs and a hairless cat.
These dogs and their cat were friendly and fun to be around. Mabel and Russ did something that is rare for roadside lodges these days. They maintained a nice cross country ski trail system. Many times Mabel and Russ have hosted skiers, snow bikers, ski-jorers, mushers and winter adventurers.
Their lodge was often a checkpoint for the Copper Basin sled dog race. I don't know what is next for Mabel and Russ, but I wish them the very best. Now the trails are covered with ice.
Do the gerbil loop thing at Kincaid? Put the IceBugs on and run? Mountain bike with Nokian studded tires? Or hmmm, maybe go down to Maui and back with Alaska Airlines' best Let me think about that. So, if you need a break from another late-starting, warm and rainy Alaskan winter, Alaska Airlines can take you someplace good where you can press the reset button.
And who knows, maybe you will get lucky like me and get a chance to fly with Alaska Airlines' all-woman A-Team flight crew. Upper body and core workout. First time on a water slide.
I recently developed an iPhone app for cross country skiers. I'm currently doing final testing on the app and should have it in the Apple App store by mid-January. The app is called SkateCoach. And it helps you improve your skate technique on skis. Pretty much ever since skiing was invented, technique analysis has mostly been subjective. But there is nothing objective about this. There is no quantitative feedback as to whether technique changes make you faster or slower or by how much.
The idea is if you look like you are skiing a certain way, you might be skiing faster. I figured that with available technology, it was time to try and get better at cross country skiing technique analysis. So I put a ski coach, who was good at physics and statistics, into a smartphone. To use SkateCoach more info below you run the app and then put the phone in a belt clip or stick it in your jacket with the bottom wedged under your drink belt strap.
The phone is close your your body's center of gravity. And it is at the "quietest" part of your body. Arms and legs are flailing when you skate, but your abdomen is relatively stable, and body core's forward movement is the result of what you do with your arms and legs.
As you skate, the phone measures the the motions that your center of gravity makes. And from that data you can determine metrics, like: Here are a few screen shots, in the order you might use the app when you first get it.
I'll post here when the app is for sale in the Apple App store. Will there be an Android version of SkateCoach? I like to do apps as iPhone apps first. Then if the iPhone app gains traction I will create an Android version of it. First choose your technique quality level. Each level is associated with a percentage that is your target. Just ask my Alaska-born, year-old aviator father-in-law. His list is many pages long.
And now, sadly, fellow skier Randy Bergt is on the list. He easily moved between the worlds of backcountry, alpine and Nordic skiing. Most people chose one or the other skiing discipline. Not Randy, he skied them all. And he skied them all well. I knew Randy, who was my same age, for a long time.
My wife was in the same class at Dimond High School with Randy in the 70s. Mostly our paths would cross on the Nordic ski trails in Anchorage. And when we saw each other we would always have conversations about skiing issues. Talking to him made you quickly realize that he was a very smart, yet humble, person. Randy had strong opinions about things. But his opinions were based on critical thinking. It was always a breath of fresh air to hear rational and well-thought out logic from a skier like Randy as opposed to the nonsense babble some skiers feed the media these days.
There is good and bad to everything. About Randy being humble: Randy was in my age group. I won our age group and Randy finished 3 rd , just a couple of seconds behind Audun Endestadt.
At the finish Randy said to me: When I would run into Randy he would always give me compliments and encouragement about the web projects I do, namely this backcountry cross country skiing web site and the Alaska Lost Ski Areas Project. Though complimentary feedback is not the reason I do these web sites public service and preserving skiing history is the reason for ALSAP, and a remote trail skiing obsession is the reason for this web site When Randy and I were young we apparently both made the same vow.
We vowed that we would be skiers for life. Not skiers until something cooler came along, like snowboards or fat bikes. Or until skiing got inconvenient because of jobs and family. Randy lived his skiing vow to the end. Randy was a real skier. How low can Sino-glove prices go!? They seem like they fit the bill for the 5F to 20F range in terms of warmth.
And they are not bulky, so you get good pole control with them. I like my Firm Grips! These gloves show well the economics of branding. In reality there is little difference between these gloves and Swix and Salomon product, besides the label.
Likely these gloves are made in the same or similar Chinese factories, using the same materials that come from the same Chinese fabric mills, using the same machines and using workers getting paid the same. But with a Swix or Salomon branding, this same glove would go for 10 to 15 times as much. So why am I not a cool kid that uses hip brand name gear? Maybe because I have a firm grip on retail reality.
And I don't like to get ripped off. Plus, any ski glove these days is going to wear out faster than they used to. So that's no big deal if the cost to replace your ski gloves is less than the cost of 2 Snickers bars. Firm Grip ski gloves from Home Depot. Let others have the glory This recent Facebook post regarding Big Lake shows that Su Valley lakes are not ready for travel yet.
If the lakes are not ready for safe travel, then the moving water of rivers and streams will certainly not be ready yet. I'll stick to trails in Anchorage and give the hinterlands more time to freeze up. I've been making skis that will go on a Susitna Valley freight sled. It's the kind of sled that freight haulers pull behind snowmobiles to haul heavy loads on the trails of the Susitna Valley.
I'll put a picture here of mine when it is done. I wanted to get better at welding. So I tackled this big ish welding project to up my welding game. Am I better at welding now? We'll see this winter. If I find myself with lbs of building supplies on a failed and collapsed sled a long ways from where I want to be If it works without failure, then maybe I can claim to be a better welder.
What does this have to do with skiing? I've seen these freight sleds a lot while skiing in the Susitna Valley. It's amazing how much weight this design of sled can haul. The unique feature of these sleds are the floating rear anchors on the UHMW plastic skis. When the plastic flexes, the anchor on the back of the ski moves.
This gives the sled a silky ride over bumps. I figured I could put a sled like this to a lot of use. I like doing new and different projects. So I figured I'd build one. Has been fun so far. Perhaps the most defining feature of a Susitna Valley freight sled - the floating anchor arm bracket on the back of each ski.
Makes for a smooth ride. Finished the freight sled. Wow, lots of work. And think I'm now a better welder.
Choose a video to embed
Enter your city or postal/zip code to find locations near you. Old Guys Rule - T-Shirts are a great gift for any Old Guy in your life like your Husband, Father, or Grandfather. store guide is out of date went to three locations and they changed names and product was not available where is the closest retail outlet to zip code ? Permalink Related articles.